WIN YOUR DREAM LIVING ROOM FURNITURE WITH SETLAKWE
For almost 100 years, the Setlakwe family has been making it their mission to furnish you with happiness. A leader and a must for your kitchen, living room, dining room and bedroom projects; Setlakwe is the Destination! Our stores bring together all the elements of the most beautiful trends and and innovations on the market. Experience a sensational shopping experience that promises to inspire and to inspire you and offer you what's best for you, no matter what your your budget.

Thank you for allowing us into your lives and furnishing your homes!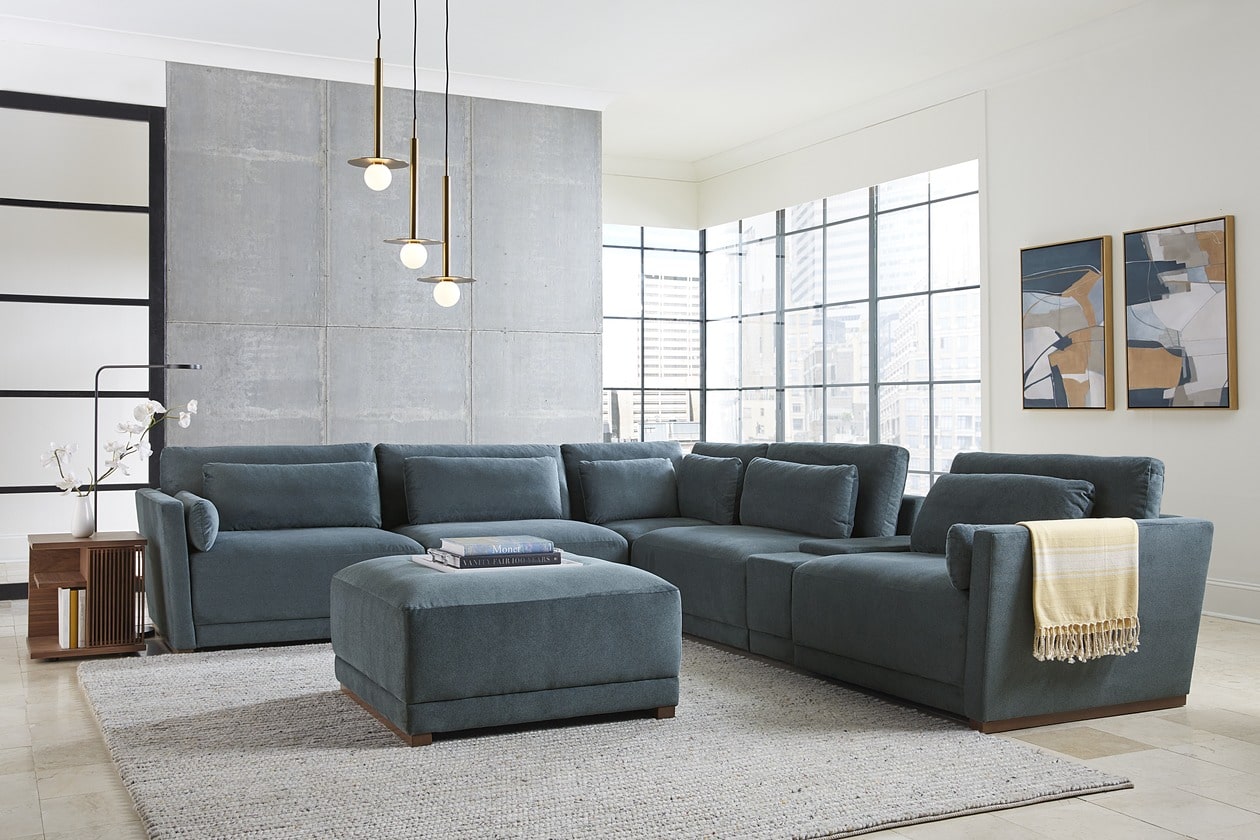 TO LIVE, TO ESCAPE, TO LIVE DIFFERENTLY.
Mini maison Forest is a company based in Saint-Hyacinthe that designs ecological, affordable and simple micro-housing to allow you to live more freely. From design to manufacturing, the company develops micro-homes for everyday life and micro-huts for shorter stays.
In addition to its micro-home on wheels, La Louve, the company has developed different models of micro-huts for the Nature Nature resort, located in Mauricie.
Visitors to the National Home Show will have the opportunity to visit a brand new micro-refuge model. This model will make you fall back in childhood with its playful elements, while offering an experience in total harmony with nature. It will then be installed at Nature Nature and available for nature stays starting in May 2023.
You could win a stay in the micro-refuge during your visit!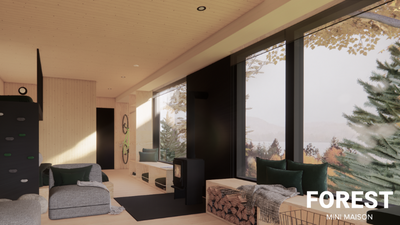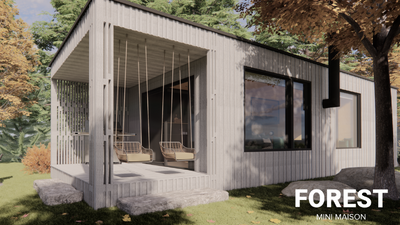 BAUHAUS HABITAT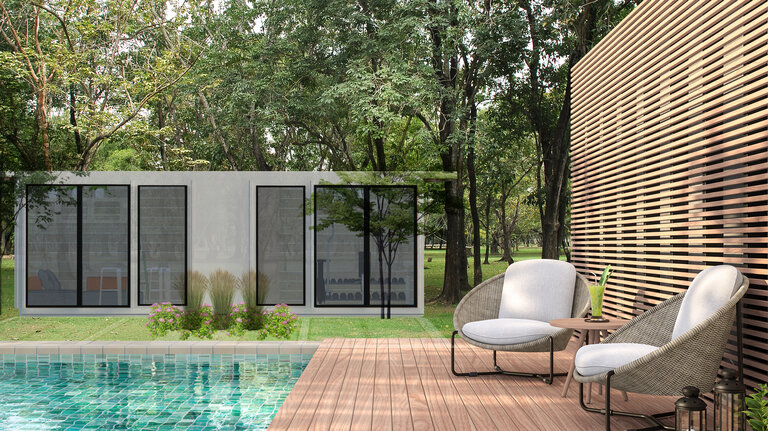 Staying in a micro-space transforms your lifestyle. Bauhaus Habitat believes in the benefits of clean spaces and choices that focus on sustainability and high-quality installations.
Our multi-functional and timeless micro-homes will meet your most diverse needs and desires.
Come and see us at booth 3301 !
ilo mini maison
For 7 years, ilo tiny house has been a leader in unimodular tiny home manufacturing with optimal design. This year at the National Home Show, ilo will present a brand new concept of Accessory Dwelling Unit (backyard-cottage). This new "Panama" model is designed primarily to be installed in a backyard.

This type of house is authorized in most municipalities in Quebec and Ontario. They can be a solution to the lack of accommodations for municipalities or to densify a neighborhood.

"Panama" can be easily installed in a backyard to give life to a multi-generational project or increase the income of a property while maintaining everyone's privacy.

Come visit us at the National Home Show at the Palais des Congrès and discover this brand new "Panama" model that will seduce you.
WIN A DREAM TRIP IN A VANLIFE MTL !
Did you know that a VanLife MTL getaway is much more than a roadtrip? Becoming a VanLife MTL client means opening yourself up to a world of extraordinary experiences, but it also means becoming part of an incredible and growing community: the VanLife Friendly community. This community offers a privileged link with the participating merchants. VanLife MTL vanlifers are invited to support VanLife Friendly businesses.
How can they do this? By buying from them in exchange for an overnight
To participate: come see us in person at booth 3301 and discover our products or follow the National Home show and stay tuned! Get the chance to win a 4-day getaway with family or friends for 2 to 4 people in a VanLife MTL.
Pssstttt! Want to learn more about VanLife Friendly, watch this video or visit: https://www.vanlifemtl.com/vanlife-friendly/!

PLAN YOUR SUMMER WITH PATIO DESIGN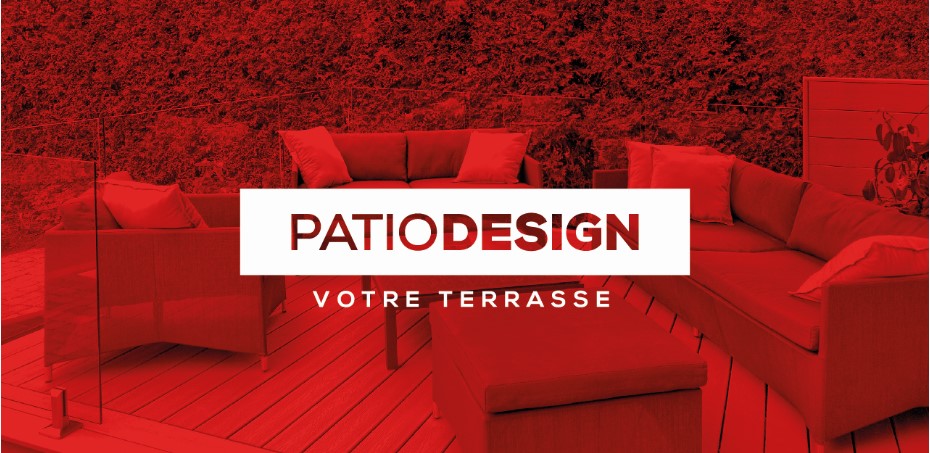 Patio Design is a dynamic company that specializes in the planning and realization of custom landscaping. Being experts in the realization of decks, paving stones or in-ground pools, Patio Design offers a turnkey service that will answer your highest standard questions.

We are pleased to be able to participate again in the National Home Show. It will be our pleasure to welcome you in large numbers at our booth #220.
5 500 SQ FEET OF JC PERREAULT APPLIANCES AND TRENDY FURNITURE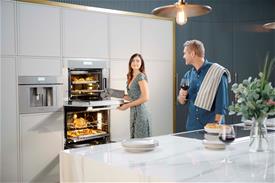 JC Perreault is proud to participate in the Montreal National Home Show with a booth of over 5,500 square feet. Its Living Space will be a unique creation where you can discover the latest innovations in high-end appliances, trendy furniture and outdoor kitchen and grills.
Come visit us at booth 530!